Radioembolization of liver tumours
Radioembolization of liver tumours
Radioembolization of liver tumours
Radioembolization of liver tumours, Utrecht/NL, May 23-24, 2024
Radioembolization is increasingly performed throughout Europe. The way radioembolization is performed is continuously evolving, pushed by technical innovations, the current availability of three different types of microspheres and increasing insight into the need for patient-specific dosimetry.
In this ESIR course, "Radioembolization of liver tumours", organised by Dr. Maarten Smits, Dr. Arthur Braat and Prof. Marnix Lam, attendees will learn about the fundamentals, latest evidence and techniques for performing radioembolization. Participants will be able to get hands-on experience with a wide range of products used for radioembolization, and there will be plenty of opportunities for networking and time to explore the city of Utrecht with its historic canals.
Who should attend?
Organised and led by renowned experts, this ESIR course gives both experienced and starting physicians the opportunity to increase their practical skills, become familiar with a range of techniques and products available for radioembolization, and learn more about the latest developments in the field.
A large part of the course will be devoted to hands-on experience with various devices and software available for radioembolization. Topics for hands-on workshops are performing dosimetry, handling of the administration systems for the three types of microspheres, working with innovative catheter-designs and imaging techniques.
Preliminary programme
Thursday, May 23, 2024
08:30-09:00 Registration
09:00-09:15 Opening and introduction
09:15-10:00 Clinical scenarios (What is the status of SIRT for these indications?)
HCC
Colorectal liver metastasis
Neuroendocrine liver metastasis
10:00-10:30 Coffee break
10:30-11:15 Treatment and work-up
Pre-treatment imaging (CT, MRI, PET, HIDA)
Angiography techniques
11:15-11:45 Treatment and work-up
Dosimetry and holmium microspheres
Dosimetry and yttrium-glass microspheres
Dosimetry and yttrium-resin microsphere
11:45-12:45 Lunch
12:45-14:15 Hands-on device training (rotating groups)
Treatment planning: Software for dosimetry
Advanced catheter designs
Administration systems
How to assess treatment response
14:15-14:45 Coffee break
14:45-16:15 Hands-on device training (rotating groups)
Treatment planning: Software for dosimetry
Advanced catheter designs
Administration systems
How to assess treatment response
16:15-16:40 Quiz
Friday, May 24, 2024
09:30-10:15 Post-treatment follow-up
Post-treatment imaging
Clinical follow-up
Combination treatment
10:15-10:45 Coffee break
10:45-12:35 Advanced topics
SIRT vs TACE vs immunotherapy
SPECT imaging in angio-suite
Video case
Challenging cases
12:25-12:30 Final discussion/remarks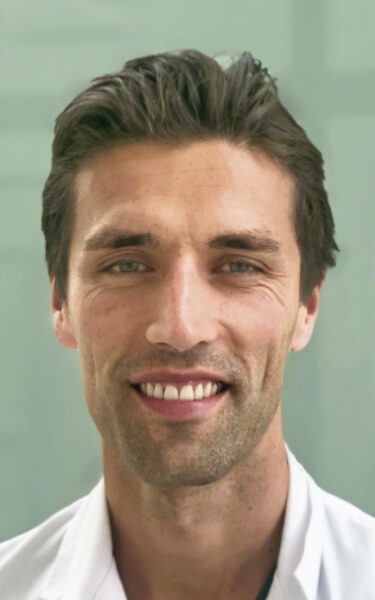 Maarten L.J. Smits
Venue
University Medical Center Utrecht
Heidelberglaan 100
3584 CX Utrecht
The Netherlands
Registration
Please note that this course is open only to interventional radiologists who have completed their radiology training and performing radioembolization or planning to start with radioembolization. To further multidisciplinary team building, nuclear medicine physicians may attend this course together with an interventional radiologist from the same hospital under the registration type "Team Fee."
The registration fees are as follows:
Early Fee
(until March 24, 2024)
Regular Fee
(as of March 25, 2024)
Course registration
€ 690
€ 890
Course registration – team**
€ 1100
€ 1400
Course registration (CIRSE Member*)
€ 590
€ 690
Course registration (CIRSE Member*) - team**
€ 800
€ 990
Nurse/radiographer***
€ 690
€ 890
Reduced registration fees are only available for members of CIRSE in good standing.
Interventional radiologists attending the course may bring with them a nuclear medicine colleague from the same hospital with whom they work together in a multidisciplinary team. These two physicians will then be able to attend the ESIR course under the "team fee". A copy of a medical license/certificate listing the nuclear medicine specialty of the teammate will be required and need to be uploaded. If you have any questions, please contact [email protected].
Registration needs to be accompanied by the Confirmation Form, signed by the head of department.
These fees include:
Course attendance
Teaching material for the course
Lunch and coffee breaks
General Information
Please note that this course is limited to 40 participants and registrations will be accepted on a first-come, first-served basis.
To attend the ESIR courses as a member, CIRSE membership fee for the year of the course must be settled.
Please note that your registration becomes valid only after receipt of payment and after confirmation by the CIRSE Central Office.
When making your flight bookings, please make sure that you will be able to stay for the entire course.
Invoices will be issued by the CIRSE Foundation, Neutorgasse 9, 1010 Vienna, Austria.
CIRSE Foundation
Neutorgasse 9
1010 Vienna
Austria
Phone: 0043 1 904 2003
Email: [email protected]
Cancellation of course registration
The CIRSE Foundation offers all participants the possibility of purchasing insurance with our partner "Europäische Reiseversicherung" via this link. Thus, the CIRSE Foundation itself will not refund any amount after a cancellation of registration. All requests have to be issued to the "Europäische Reiseversicherung" directly. Refunds will be given within the terms and conditions of the "Europäische Reiseversicherung". Name changes will be handled as a cancellation and new registration. Please note that CIRSE offers just a platform to effect a policy between you and "Europäische Reiseversicherung
Accommodation
Below is a list of recommended hotels within the vicinity of the course venue. To proceed with booking your rooms for the course duration, please get in touch with the hotels directly. Accommodation is not included in the registration fee and course delegates shall bear all costs in this context themselves.