Prostatic artery embolization
Prostatic artery embolization
Prostatic artery embolization
Prostatic artery embolization, Harlow/UK, July 4-5, 2024
Since the introduction of prostatic artery embolization (PAE) 13 years ago, many observational studies and randomized controlled trials have proved the safety and efficacy of PAE to treat lower urinary tract symptoms (LUTS), with outcomes similar to surgery. Although functional measures such as flow rate and reduction of prostate volume may be superior with surgery in comparison with PAE, clinical improvement is similar between the two techniques. Furthermore, the higher safety profile and shorter recovery favour PAE over surgery. All these factors make PAE an appealing treatment option for patients who are unable to tolerate or are refractory to medical therapy for bothersome LUTS or patients who want to preserve sexual function.
Attendees taking part in this ESIR course on PAE organised by Dr. Zaid Aldin at The Princess Alexandra Hospital in the UK will learn about the fundamentals and techniques for prostatic artery embolization. This will be followed by covering the current status of PAE treatment including patient selection, pre-procedural care and planning, equipment selection, types of embolic agents used and post-procedure care. The theoretical part of the course will be complemented by interactive video cases moderated by expert panelists. These video cases will be used to show teaching points including complex anatomy, embolization techniques and how to avoid complications.
A large part of the course will be dedicated to hands-on experience with catheters, wires and embolic agents currently available on the market. Attendees will have an excellent opportunity to practice and learn how to use glue, the new embolic agent, in PAE . As an additional feature of the course, participants will be able to test their skills on the latest prostatic embolization simulation technology during training sessions taking place throughout the two days. These training sessions will run parallel to several sessions in the scientific programme. Ample time for questions will be given and participants are encouraged to bring cases for discussion.
This is a unique opportunity to delve into the intricacies of prostatic artery embolization. Availability is on a first-come, first-served basis. Register today to enhance your experience, improve patient outcomes, and interact with a network of forward-thinking medical professionals.
Who should attend?
This course is designed for interventional radiologists who have completed their radiology training and are interested in fine-tuning their practical skills and learning more about the current treatment options for routine as well as technically challenging cases.
Thursday, July 4, 2024
08:30-09:00 Registration
09:00-09:15 Welcome and course introduction
09:15-10:30 Lectures
Understanding LUTS
Medical therapy for LUTS
Patient selection for PAE
Prostate arterial anatomy
10:15-10:30 PAE femoral approach: How do I do it?
10:30-11:00 Coffee break
11:00-11:45 Lectures continued
PAE radial approach: How do I dow it?
Catheters, wires and embolic agents
Simulator introduction
11:45-12:45 Interactive recorded cases
Groin approach standard PAE
Glue
11:45-12:45 Parallel simulators
12:45-13:45 Lunch
13:45-15:05 Parallel simulator training
13:45-15:05 Hands-on workshops
Anatomical variation
Microspheres & Glue
Catheters
How to manage the entry point
15:05-16:35 Coffee break
16:35-17:55 Parallel simulator training
16:35-17:05 Hands-on workshop
Anatomical variation
Microspheres & Glue
Catheters
How to manage the entry point
Friday, July 5, 2024
09:00-12:30 Parallel simulator
09:00-11:00 Lectures
Challenging PAE cases
Post PAE care and follow up
CT angio, MR angio, On Table CT angio and Embo guide
Insavise surgical treatment for BPH (TUPR, LASER)
Minimally invasive surgical treatment for BPH
Role of repeat PAE
PAE and sexual function
How to start PAE service
11:00-11:30 Coffee break
11:30- 12:30 Interactive recorded cases
Radial PAE
Tortous iliacs
12:30-13:45 Wrap up
Interactive discussion
Quiz cases
Final remarks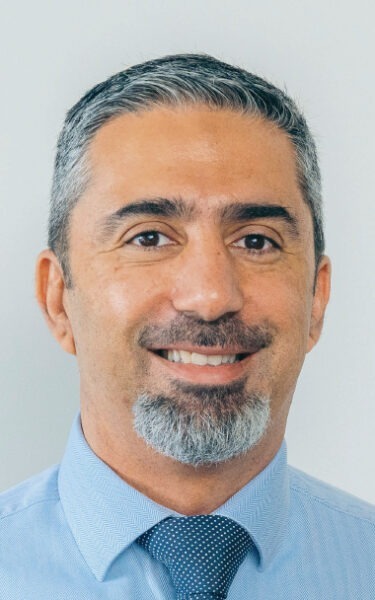 Zaid Aldin
Venue
The Princess Alexandra Hospital
Hamstel Road
Harlow CM20 1QX
UK
Registration
Please note that this course is open only to interventional radiologists with at least one year of experience in the diagnosis and treatment of venous disease. To further multidisciplinary team building, urologists may attend this course together with an interventional radiologist from the same hospital under the registration type "Team Fee."
Early Fee
(until May 9, 2024)

Regular Fee
(as of May 10, 2024)

Course registration
€ 690
€ 890
Course registration – team**
€ 1100
€ 1400
Course registration (CIRSE Member*)
€ 590
€ 690
Course registration (CIRSE Member*) - team**
€ 800
€ 990
Nurse/radiographer***
€ 690
€ 890
Reduced registration fees are only available for members of CIRSE in good standing.
These fees include:
Course attendance
Teaching material for the course
Lunch on the first day
Coffee breaks
General Information
Please note that this course is limited to 30 participants and registrations will be accepted on a first-come, first-served basis.
To attend the ESIR courses as a member, CIRSE membership fee for the year of the course must be settled.
Please note that your registration becomes valid only after receipt of payment and after confirmation by the CIRSE Central Office.
When making your flight bookings, please make sure that you will be able to stay for the entire course.
Cancellation of course registration
The CIRSE Foundation offers all participants the possibility of purchasing insurance with our partner, "Europäische Reiseversicherung". Thus, the CIRSE Foundation itself will not refund any amount after a cancellation of registration. All requests have to be issued to the "Europäische Reiseversicherung" directly. Refunds will be given within the terms and conditions of the "Europäische Reiseversicherung". Name changes will be handled as a cancellation and new registration.
Please note that CIRSE offers just a platform to effect a policy between you and "Europäische Reiseversicherung".
Invoices will be issued by the CIRSE Foundation, Neutorgasse 9, 1010 Vienna, Austria.
CIRSE Foundation
Neutorgasse 9
1010 Vienna
Austria
Phone: 0043 1 904 2003
Email: [email protected]
Accommodation
Below is a list of recommended hotels within the vicinity of the course venue. To proceed with booking your rooms for the course duration, please get in touch with the hotels directly. Accommodation is not included in the registration fee and course delegates shall bear all costs in this context themselves.