December 6-7 | Maribor, SI

December 6-7 | Maribor, SI
December 6-7 | Maribor, SI
December 6-7 | Maribor, SI
December 6-7 | Maribor, SI
Acute ischaemic stroke intervention, Maribor/SI, December 6-7, 2023
Ischaemic stroke (thrombotic or embolic) is caused by blockages or narrowing of the arteries that provide blood to the brain, resulting in ischaemia. These severe conditions reduce the blood flow which damages brain cells. These blockages are often caused by blood clots, which can form in the brain arteries. However, they can also occur in other blood vessels in the body before being swept through the bloodstream and into narrower arteries in the brain.
The involvement of interventional radiology in the management of stroke has increased in recent years. This is mainly due to new endovascular treatment modalities such as intra-arterial thrombectomy and recanalization for ischaemic stroke. To keep the time between the onset of symptoms and the treatment as short as possible, a multidisciplinary approach of well-trained teams is mandatory.
The aim of our course is to provide physicians who are involved or would like to be involved, in stroke treatment with the most recent information about the diagnosis, treatment options and patient management. Theoretical presentations will be organised to analyse the different aspects of ischaemic stroke. A multidisciplinary faculty will discuss the different topics in an informal setting and provide participants with the possibility to improve their knowledge.
By attending the course, participants also will have the chance to participate in hands-on training sessions where they can practice their technical skills on simulators and flow models. Attendees will also have the opportunity to engage with experts in interactive case discussions. Faculty members will be there to support and guide physicians through every step.
Who should attend?
The course gives experienced physicians the opportunity to fine-tune their practical skills and learn more about current treatment options for this difficult disease. At the same time, physicians with less experience in stroke management will have the opportunity to improve their knowledge.
Wednesday, December 6, 2023
08:30-09:00 Registration
09:05-10:30 Lectures I
Diagnosis of stroke and treatment options
Supraaortic vascular anatomy and anatomy of Circle of Willis
Occlusion of the anterior circulation
10:30-11:00 Coffee break
11:00-12:30 Lectures II
Occlusion of the posterior circulation
Thrombectomy and thromboaspiration
Complications and management of endovascular treatment
12:30-13:30 Lunch
13:30-15:30 Hands-on session I (rotating groups)
Introduction: From the puncture site to the occlusion
Flow model training I
Simulator training I
15:30-16:00 Coffee break
16:00-17:30 Interactive case discussions
17:30-18:00 How to organise a stroke service
Thursday, December 7, 2023
09:00-11:00 Hands-on session II (rotating groups)
Introduction: Occlusion balloon: yes or no
Flow model training II
Simulator training II
11:00-11:30 Coffee break
11:30-13:30 Hands-on session III (rotating groups)
Introduction: Carotid artery stenting and medication
Flow model training III
Simulator training III
13:30-14:30 Lunch
14:30-16:10 Hands-on session IV (rotating groups)
Flow model training IV
Simulator training IV
16:10-16:40 Coffee break
16:40-17:00 Quiz and final discussion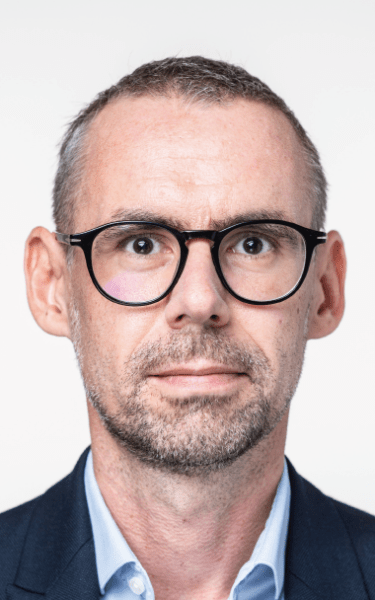 Jernej Lučev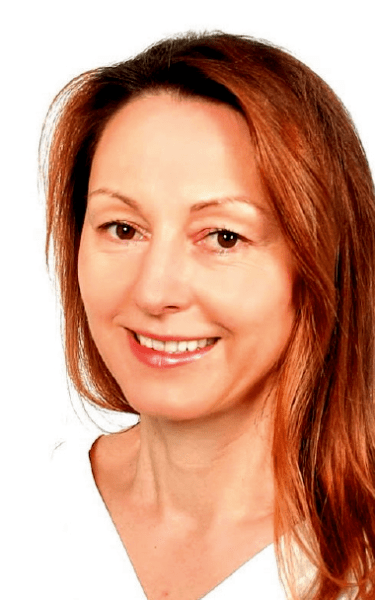 Silvia Breznik
Faculty
L. De Paoli (Klagenfurt/AT)
K. Hausegger (Klagenfurt/AT)
K. Ivanušič (Ljubljana/SI)
K. Kreiser (Ulm/DE)
J. Magdic (Maribor/SI)
D. Ozretić (Zagreb/HR)
S. Pjević (Maribor/SI)
B. Polanec (Maribor/SI)
A. Slanič (Maribor/SI)
Venue
University Medical Centre Maribor
Ljubljanska ulica 5
2000 Maribor
Slovenia
CME accreditation
The ESIR 2023 Maribor Acute ischaemic stroke intervention, December 6-7, 2023 course has been accredited by the European Accreditation Council for Continuing Medical Education (EACCME®) with 13 European CME credits (ECMEC®s). Each medical specialist should claim only those hours of credit that he/she actually spent in the educational activity.
Registration
Please note that this course is open to healthcare professionals with at least one year of experience in the diagnosis and treatment of ischaemic stroke.
The registration fees are as follows:
Early Fee
(until October 12, 2023)
Regular Fee
(as of October 13, 2023)
CIRSE member*
€550
€650
Course registration
€650
€850
Team registration** (CIRSE member*)
€700
€900
Team registration **
€1,000
€1,300
Nurse/radiographer
(CIRSE member*)
€310
€410
Nurse/radiographer
€380
€480
Reduced registration fees are only available for members of CIRSE in good standing.
Upon approval, (interventional) radiologists attending the course may bring with them a colleague from the same hospital but a different medical specialty, with whom they work together in a multidisciplinary team which is relevant for the treatment of the patient. These two physicians will then be able to attend the ESIR course under the "team registration". Just choose the "team registration" and contact [email protected] with details regarding your non-IR colleague.
These fees include:
Course attendance
Teaching material for the course
Coffee breaks and lunch on both days
General Information
Please note that this course is limited to 30 participants and registrations will be accepted on a first-come, first-served basis.
To attend the ESIR courses as a member, CIRSE membership fee for the year of the course must be settled.
Please note that your registration becomes valid only after receipt of payment and after confirmation by the CIRSE Central Office.
When making your flight bookings, please make sure that you will be able to stay for the entire course.
Invoices will be issued by the CIRSE Foundation, Neutorgasse 9, 1010 Vienna, Austria.
CIRSE Foundation
Neutorgasse 9
1010 Vienna
Austria
Phone: 0043 1 904 2003
Email: [email protected]
Cancellation of course registration
The CIRSE Foundation offers all participants the possibility of purchasing insurance with our partner "Europäische Reiseversicherung" via this link. Thus, the CIRSE Foundation itself will not refund any amount after a cancellation of registration. All requests have to be issued to the "Europäische Reiseversicherung" directly. Refunds will be given within the terms and conditions of the "Europäische Reiseversicherung". Name changes will be handled as a cancellation and new registration. Please note that CIRSE offers just a platform to affect a policy between you and "Europäische Reiseversicherung".
Accommodation
Below is a list of recommended hotels within the vicinity of the course venue. To proceed with booking your rooms for the course duration, please get in touch with the hotels directly. Accommodation is not included in the registration fee and course delegates shall bear all costs in this context themselves.