November 17-18 | Strasbourg, FR
November 17-18 | Strasbourg, FR
November 17-18 | Strasbourg, FR
November 17-18 | Strasbourg, FR
November 17-18 | Strasbourg, FR
Hands-On Liquid Embolisation, Strasbourg/FR, November 17-18, 2022
In recent years, liquid embolics have increased in popularity among interventional radiologists, as these agents boast both high embolic efficiency and good clinical results. However, the learning curve is steep, as the liquid management and technical aspects are different and more complex than using conventional coils or particles, and training with these agents should take place in a controlled environment.
Liquid embolics can generally be classified into three main groups: cyanoacrylate (glue), non-adhesive DMSO-based embolics and sclerosants foams. The indications for use, chemical properties, clinical advantages and risks of these can be vastly different from those for sclerosants and cyanoacrylates, and knowing the variances is essential for a well-trained IR.
Training with liquid embolics in real models allows IRs to gain the expertise needed for the management of these products. Due to the similarity between pig and human anatomy, pigs will be used in the in-vivo workshops in order to learn how to deal with the injection of glue and EVOH into livers and kidneys. In the ex-vivo workshops, participants will practice on models to learn about the right way to use sclerosants, cyanoacrylate glue, and EVOH. Additional parallel stations will provide opportunities for participants to learn about the preparation and mixing of glue and EVOH. Organised by Christoph Binkert and lead by a team of expert faculty members, this course will ensure that experienced IRs are up to date on this important and expanding facet of embolisation.
Who should attend?
This course is designed for interventional radiologists who have completed their radiology training and are interested in fine-tuning their practical skills and learning more about the current treatment options for routine as well as technically challenging cases.
Thursday, November 17, 2022
08:30-09:00 Registration
09:00-09:15 Welcome and faculty introduction
09:15-10:15 Technical lectures
Technical aspects of cyanoacrylate glue
Technical aspects of ethylene vinyl alcohol (EVOH)
Technical aspects of sclerosants
10:15-10:45 Coffee break
10:45-13:00 Ex-vivo workshops
Practical aspects of sclerosants in a model
Practical aspects of cyanoacrylate glue in a model
Practical aspects of ethylene vinyl alcohol (EVOH) in a model
Parallel: Preparation-mixing of glue
13:00-14:00 Lunch
14:00-15:30 In-vivo workshop on pigs
Hands-on injection of glue in liver, kidney
Hands-on injection of glue in liver, kidney
Hands-on injection of EVOH in liver, kidney
Parallel: Preparation-mixing EVOH
15:30-16:00 Coffee break
16:00-17:30 In-vivo workshop on pigs
Hands-on injection of glue in liver, kidney
Hands-on injection of glue in liver, kidney
Hands-on injection of EVOH in liver, kidney
Parallel: Preparation-mixing EVOH
Friday, November 18, 2022
09:00-10:30 Case discussions: When things go wrong
10:30-11:00 Coffee break
11:00-12:30 Case discussions: When things go right
12:30-13:00 Final assessment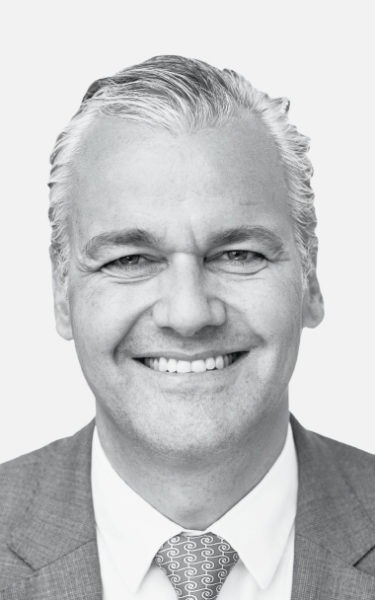 Christoph Binkert
Faculty
E. Boatta (Strasbourg/FR)
Y. Chun (London/UK)
B. Gebauer (Berlin/DE)
B. Meyer (Hannover/DE)
Venue
IHU – Institute of Image-Guided Surgery
1 place de l'Hôpital
Strasbourg 67091
France
Early Fee
(until September 22, 2022)

Late Fee
(as of September 23, 2022)

Course registration
€850
€950
Course registration (CIRSE Member*)
€650
€750
*Reduced registration fees are only available for members of CIRSE in good standing.
These fees include
Course attendance
Teaching material for the course
Lunch on the first day
Coffee breaks
Registration will open soon, stay tuned!
General Information
Please note that this course is limited to 30 participants and registrations will be accepted on a first-come, first-served basis.
To attend the ESIR courses as a member, CIRSE membership fee for the year of the course must be settled.
Please note that your registration becomes valid only after receipt of payment and after confirmation by the CIRSE Central Office.
When making your flight bookings, please make sure that you will be able to stay for the entire course.
Invoices will be issued by the CIRSE Foundation, Neutorgasse 9, 1010 Vienna, Austria.
CIRSE Foundation
Neutorgasse 9
Phone: 0043 1 904 2003
Fax: 0043 1 904 2003 30
Email: [email protected]
1010 Vienna
Austria
COVID 19 Information
Please note that in order to attend an ESIR course, we request proof that participants are either vaccinated against or have recovered from COVID-19. Proof of full vaccination via a vaccine certificate, vaccine card, vaccine passport, EU Digital COVID Certificate, or proof of recovery via a medical certificate proving past infection is required.
Please check country-specific COVID-19 requirements and travel information before traveling to an ESIR course.
In the case that any additional COVID-19 health and safety measures are put in place by the hosting institution, participants will receive an update shortly before the course date.
Cancellation of course registration
The CIRSE Foundation offers all participants the possibility of purchasing insurance with our partner "Europäische Reiseversicherung" via this link. Thus, the CIRSE Foundation itself will not refund any amount after a cancellation of registration. All requests have to be issued to the "Europäische Reiseversicherung" directly. Refunds will be given within the terms and conditions of the "Europäische Reiseversicherung". Name changes will be handled as a cancellation and new registration.
Accommodation
Below is a list of recommended hotels within the vicinity of the course venue. To proceed with booking your rooms for the course duration, please get in touch with the hotels directly. Accommodation is not included in the registration fee and course delegates shall bear all costs in this context themselves.
Upon booking your room, please inform the hotel that you are attending an event at IHU (Institute of Image-Guided Surgery) to secure special booking rates.