The cutting edge of modern medicine
The cutting edge of modern medicine
The cutting edge of modern medicine
Award of Excellence and Innovation in IR
We have a winner! Congratulations!

The Award of Excellence and Innovation in Interventional Radiology, sponsored by the Rolf. W. Günther Foundation for Radiological Sciences, is awarded on a yearly basis for outstanding contributions to the advancement of interventional radiology. Since its establishment in 2012, this distinction has been granted to some of the most innovative physicians in the field. The recipient of the award will receive a certificate of merit as well as a cash prize of €6,000.
This year, the honour will go to Dr. Frédéric Deschamps for his innovative work on percutaneous fixation by internal cemented-screw in bone cancer patients, which included developing the ground-breaking FISC technique, several publications as well as many lectures and oral presentations on the topic.
The innovative technique
Noticing some of the existing challenges of cementoplasty for palliation and consolidation of bone metastases, Dr. Deschamps developed a new percutaneous treatment approach for bone metastases located in the pelvis or proximal femur. He named the technique "Fixation by Internal Cemented Screw" (FISC), which aimed to improve resistance to torque and tension stresses caused by cement augmentation.
Dr. Deschamps originally developed this approach for bone metastases located in the proximal femur, which he demonstrated had better consolidation compared to cementoplasty alone. Based on these promising results, he expanded to consider pelvic indications. Dr. Deschamps then published a full review of the technique to describe the procedure's steps as well as the different possible tracks and complications. In 2019, he published a study with the largest worldwide cohort of cancer patients who were treated by percutaneous FICS for pathological fracture pain palliation with a long-term follow up.
His published papers appeared in several prominent journals including the Journal of Vascular and Interventional Radiology, Cardiovascular and Interventional Radiology, European Radiology, Seminars in Interventional Radiology and Radiology. He has also presented his findings at a multitude of well-respected international congresses, including ECIO and CIRSE.
About the winner
Dr. Deschamps began his medical studies at the Paris V University in Paris, France, where he acquired a degree in biological and medical sciences in 2002. He then completed his residency at various hospitals in Paris, followed by a fellowship in interventional radiology at Gustave Roussy in Villejuif, France. He received his PhD in 2018 from Paris XI University, for which he also conducted research at Northwestern University in Chicago, IL/USA. Dr. Deschamps is currently an assistant in interventional radiology at Gustave Roussy in Villejuif, France.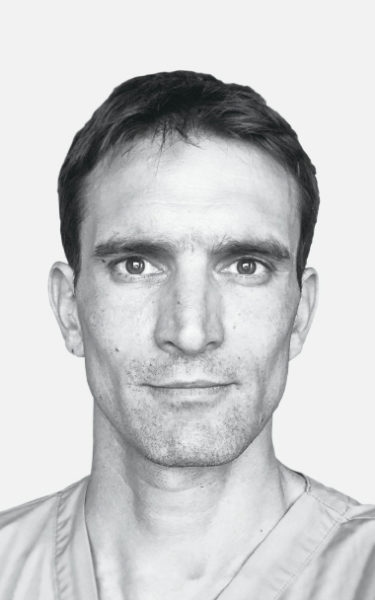 Frédéric Deschamps
| Year | Winner |
| --- | --- |
| 2020 | Frédéric Deschamps for his work on percutaneous fixation by internal cemented-screw in bone cancer patients |
| 2019 | Boris Guiu and Mathieu T. Boulin for their work on Idarubicin as Anticancer Agent for Transarterial Chemoembolisation (TACE) of Hepatocellular Carcinoma (HCC) |
| 2018 | M. Itkin for his development of new imaging and intervention techniques of the lymphatic system |
| 2017 | Hans Henkes for his pioneering development of cerebral stent thrombectomy in the management of acute ischemic stroke |
| 2017 | MRCLEAN trialists for their groundbreaking trial on endovascular treatment for acute ischemic stroke |
| 2016 | F. Carnevale for his pioneering work on prostate embolisation |
| 2015 | P. Bize, G. Borchard, A. Denys, K. Fuchs and O. Jordan for their research on drug-eluting beads loaded with anti-angiogenic agents for chemoembolisation |
| 2014 | M.G.E.H. Lam, J.F.W. Nijsen and M.A.A.J. van den Bosch for their development of the Holmium-166 microspheres and assessing safety and maximum tolerated radiation dose |
| 2013 | S. Lerouge and G. Soulez for their development of an embolizing sclerosing hydrogel for the treatment of endoleaks, vascular malformations and venous disease |
| 2012 | A. Bolia and J.A. Reekers for their development and promotion of subintimal angioplasty |